We are thrilled to shared the progress and remarkable journey of our Moroccan Stories filmmakers,  whose captivating docs are now nearing completion.  Step into the world of these visionary storytellers who have turned their creative visions into reality through the 12-week training programme. Developed as a dynamic collaboration between the British Council, Scottish Documentary Institute, and Fidadoc, Moroccan Stories aims to nurture and amplify local talent, enabling them to craft compelling stories for a global audience.
Discover the projects below:
SUSANNA
by Safaa Bendhiba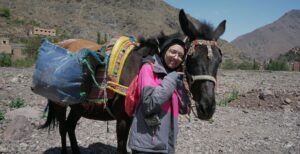 Susanna, a sturdy mule, carries the luggage of tourists hiking the High Atlas Mountains of Morocco. The filmmaker dreams of conquering the weaknesses of her body and climb to the top. A friendly and complicit relationship develops between her and Susanna as she helps her up the difficult path. Will they reach the summit this time?
THE LAND
by Omar Hazmiri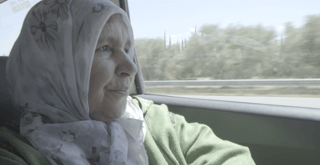 Whenever possible Fatna bids goodbye to her husband and sons to travel hundreds of miles to her inherited land. Two taxis and a motorbike ride bring her there only to be confronted with the devastation of the drought.
MY HAIR IS THE VIEW
by Safae and Sanae Lahgazi Alaoui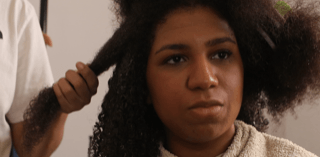 In every neighbourhood in Morocco there is a beauty salon with a hair straightener waiting to iron out someone's curls and frizz. Increasingly, young women are daring to wear their hair in afros and curls in a culture that has so far rejected their African roots. The filmmakers take us on a quirky journey in celebrating rebellious hair.
THE MIND OF A THIEF
by Yasmine Mahjoubi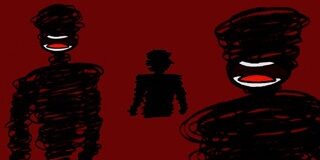 'The Mind of a Thief' is a playful exploration of the inner world of young thieves, and the unusual friendship struck with the filmmaker. The film is constructed through a series of hand-drawn animated sequences by the protagonists and the filmmaker mixed with live footage.
SMART CITY
by Yassine El Amiri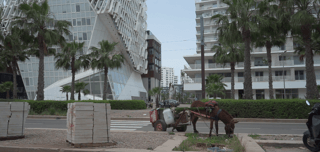 Houcine is a 64 year old rag and bone amongst hundreds of them in Casablanca and whose valuable work is almost invisible. The decision of the local authorities to abolish the carts drawn by animals threatens to wipe their livelihood in the name of the modernization of Casablanca which wants to be a "Smart City". The film follows Houcine's daily routine despite his multiple health concerns.