Ten young Moroccan filmmakers have been selected to take part in a creative documentary workshop with SDI. During 12 weeks, online, they will develop 5 short films, reflecting yet questioning their society. Each film will offer an original insight to a local story, teasing out a universal theme. Everyone will come together for a week at the end of the workshop in order to network and finish the editing of the film. Our partners,
FIDADOC
, are close collaborators and will bring some Moroccan industry mentors during the workshop.
NOUHAILA AIT LAHCEN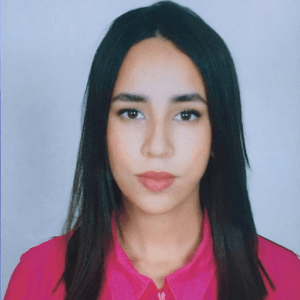 Born in 2000, Nouhaila AIT LAHCEN's defines her passion for photography as telling a story through the frame, framing the world in an image. Her studies in audiovisual developed her ambition to make cinema. During her training, she wrote and directed a first short fiction film called LUNA about street children. After graduating (School of Audiovisual and Graphic Design) in 2022, she started focusing on writing fiction scripts and doc projects.
ABDERRAHIM AMRAOUI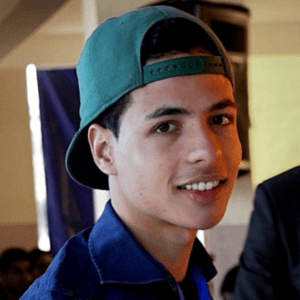 Abderrahim AMRAOUI is a young Moroccan filmmaker who started his career as a cinematographer and editor. He obtained his degree from the Higher Institute of Audiovisual and Cinema in Rabat and he's currently finishing his Master's studies in documentary filmmaking at Abdelmalek Essaâdi University. His interests in documentary revolve around climate change, human rights and justice.
SAFAA BENDHIBA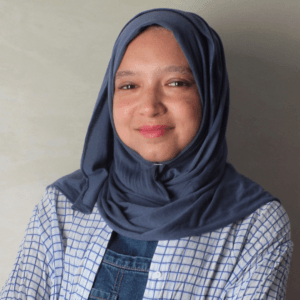 Safaa BENDHIBA is a doctoral researcher in social sciences. Her thesis explores the theme of collective memory through Moroccan docs. She graduated from Hassan II University with a Master's degree in Gender, Societies and Cultures and holds a BA in film and audiovisual techniques from the Ibn Zohr University. She has been a member of the Bouanani Archives collective since 2020 and directed the short doc Sraghna Checkers as part of the Ateliers de l'Observatoire programme.
YASSINE EL AMIRI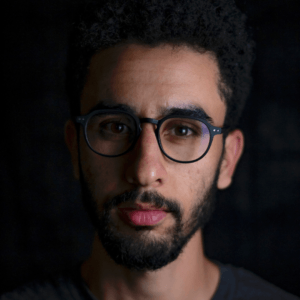 Born in 1993 in Casablanca, Yassine EL AMIRI is a self-taught artist, interested in social documentary photography. His passion for storytelling began when his elder brother, an enthusiastic photographer who used to take him to watch films, gifted him a camera. Yassine began taking pictures wherever he went. Having studied theatrical performance at the Casablanca Conservatory of Art, he is also passionate about theatre. Today he works as assistant director and cameraman in Morocco.
EL BATOUL MARIA EL OUAFI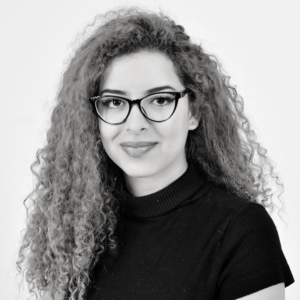 El Batoul Maria EL OUAFI is a student at the Higher Institute of Audiovisual and Cinema (ISMAC, Rabat), specialising in directing and screenwriting. An aspiring documentary filmmaker and journalist, she completed an internship with the news team of the national TV SNRT. She is currently part of the training programme Sala Doc, dedicated to the production of short documentaries about the city of Salé. 
OMAR HAZMIRI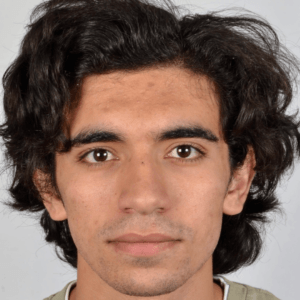 Omar HAZMIRI is a 22 year-old graduate from the Moroccan National Film School ISMAC (Rabat, 2022), specialising in Direction. He completed a short documentary about his mother. He works on another universal story he would like to tell, aiming to reach hearts.
SANAE LAHGAZI ALAOUI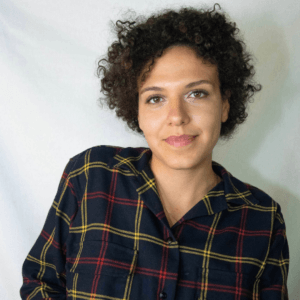 Sanae LAHGAZI ALAOUI is a creative and community organiser who dreams of alternative worlds. Born in Fes and raised in the Atlas Mountains of Morocco with a Moroccan father and American mother, Sanae has been influenced by many different cultures. With professional training in sociology and informal training in poetry and visual art, Sanae spends most of her time in social justice work organising in Atlanta, US while creating art that attempts to break down social constructs.
SAFAE LAHGAZI ALAOUI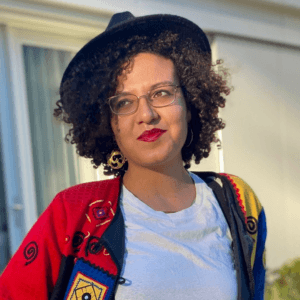 Safae LAHGAZI ALAOUI is an Afro-Arab of American culture and Moroccan upbringing. An artist learning how to uncensor herself. A Muslim femme who knows the only lasting truth is Change. A believer in a just and joyful future. She is pursuing the art of storytelling through filmmaking and has written and directed a short film, Aisha & Khadija. She isn't afraid to tackle the shadows with some humor and nuance.
YASMINE MAHJOUBI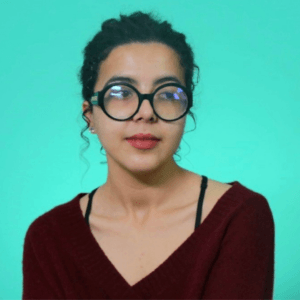 After studying cinema at the University of Montreal, Yasmine MAHJOUBI worked for 6 months at Cinépool, a local film equipment rental company. Determined to become a director, she trained in video editing at the financial communication agency Orphèon Finance in Morocco. She is now responsible of the audiovisual development of communication company Outdoors. In 2022, her first feature film was commissioned by a tourism and entrepreneurial development organisation in the High Atlas region. 
ZAKARIA SEDRATI
Born in 1994 in Casablanca, Zakaria SEDRATI studied literature and humanities in Paris (2012) followed by a Master's in Literary Theory specialising in zoopoetics. Since 2017 he has undertaken a decolonization of his artistic research and practice. He self-taught filmmaking and made collaborative shorts in Guyana as part of audiovisual workshops that he organized in a college. Zakaria lives in Agadir where he continues to develop his research and artistic practice, particularly in the field of creative documentary.