We are delighted to announce the launch of our East Africa Stories programme.
Noe and Alex are working with 6 filmmakers on projects that will be festival ready in the next few months. The filmmakers meet every week in an online group setting to be guided through the programme. Delivered in collaboration with British Council and Docubox, East Africa Stories is the second stories initiative launched this year.
The filmmakers selected are:
Juma Adero, Kenya
"GREEN SEA TURTLES"
Juma Adero is a filmmaker and writer with several years of experience in the industry. Juma specializes in script writing and is responsible for crafting unique narratives that not only reflect the world we live in, but also push boundaries and societal norms. 
Juma enjoys working with other filmmakers to create interesting films. He graduated from the Jomo Kenyatta Institute of Agriculture and Technology with a BA in Mass Communication in 2014. After this, he went on to pursue a postgraduate degree in Development Communication at the University of Nairobi.
In 2018, Juma was selected to be part of the storiesfound initiative, a workshop organized by the US Embassy. Alongside eight other talented filmmakers, he worked on two documentaries (SHOTO and ZUMARI), both of which received local and international acclaim. 
In 2019, he also participated in the Machakos film festival for the very first time. He got to compete with other talented filmmakers across the country and his film, 'THE READ', made the final ten. The film was nominated for best writer, best sound design, and best cinematography.
Recently, Juma participated in the Nairobi edition of the 48-hour film festival, where his film, 'HYPNAGOGIA', scooped five individual awards (Best Actor, Writer, Director, Editor and Cinematography). 
Juma's work is inspired by several talented filmmakers who have come before him. By looking at the past, he hopes to pave a way towards the future. In his free time, Juma enjoys long walks at the beach with his partner Mary and his dog Bruno. He is also known to frequent sport bars on occasions, where he'll support any team playing against Arsenal.
Dylan Habil, Kenya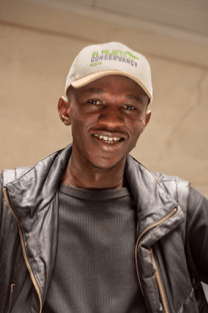 "MIEZI KUMI (TEN MONTHS)"
Dylan Habil is an ambitious storyteller. He cuts his teeth on telling authentic and compelling stories. His visual style is bold and gritty.
In 2018 he received his first tv credit as an art director for the drama series This Is Life.
Dylan was in Eldoret in his early adult life where he built his name in the streets shooting for some of region's known creatives. Following in the steps of his undergrad film school coordinator Bii Cosmas, he moved out of the Nairobi creative space in 2019 to continue creating premium content for premium brands and organizations. Dylan has collaborated with some of the biggest names in wildlife and natural history world (Ol Pejeta Conservancy, Ami Vitale, Flora and Fauna International, Helping Rhinos, WildAid, the DODO, African Wildlife Foundation, Well Aware) just to name a few. Dylan has been fortunate to be part of the team documenting the efforts to save the Northern White rhinos from extinction by the German Leibniz Institute for Zoo and Wildlife Research (Leibniz- IZW), Dvůr Králové Zoo, BioRescue and Kenya Wildlife Services. These documentations have been featured in media outlets such as Reuters, Al Jazeera English, FRANCE 24 English, VOA News and Kenyan media houses.
With his sights set on the future, Dylan Habil is currently in prep for his debut feature. Dylan founded "ALLDAY STUDIOS Inc." in 2018, It's a creative collective specializing in a distinctive point of view of storytelling.
Emmanuel Nturanyenabo, Rwanda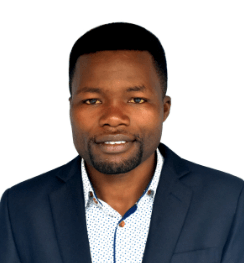 "I KILLED MY TEACHER"
Emmanuel Nturanyenabo was born on 7th July 1987 and is an African film Director, Producer, and Screenwriter based in Rwanda. He joined Cinema in 2012 because he enjoys telling stories.
After graduating from University in 2011, Emmanuel attended several film Workshops such as Maisha Film Lab, Rwanda Media Projects, and other workshops through film festivals, From 2013 he has been participating in film projects such as Umutoma Feature Film as Script Advisor, Stereotypes Short film as Producer, Director, Disconnected Short film as Art Director; Ikorosi/the Corner short film as Director, Producer. Many of the films were nominated in various festivals such as Mashariki African Film Festival (Rwanda), Luxor African Film Festival (Egypt), Durban International Film Festival (South Africa) Cefalu film festival (Italy), NewFilmMakers Los Angeles and others.
In 2017, Emmanuel is the Festival Programmer of Rwanda Film Festival and this year he discovered his gifts and strengths in filmmaking and quit his 9 to 5 job to focus on filmmaking and founded Teebah Film Village, a company that produces documentaries and fiction films to tell life-changing stories.
Emmanuel nicknamed Noah is a film producing Mentor at Rwanda Media Project, a film training program for Rwandan filmmakers and media enthusiasts implemented by media education babelsberg gGmbH non-profit organization, supported by the Deutsche Gesellschaft für Internationale Zusammenarbeit (GIZ) and funded by the German Federal Ministry for Economic Cooperation and Development (BMZ).
In 2021, he wrote and directed; I Bwiza, his debut feature film produced by Clemence Nahimana to target various global film festivals for African Films.
Moses Irungu, Kenya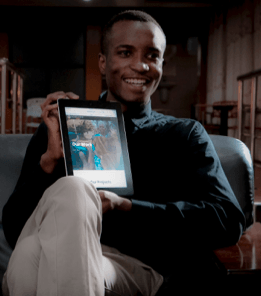 "YULE MZEE"
With over 6 years of Multi-media production experience, his work has been screened and honored around the world including, the 2019 USA Scene Festival, Virginia Tec 2020 GAP Report, and United Nations Pause Campaign. Moses has been successful at consistently delivering the highest quality service and as a quick worker, he has always gone the extra mile to produce extraordinary content that keeps consumers happy and inspired.
Gladys Oroma, Uganda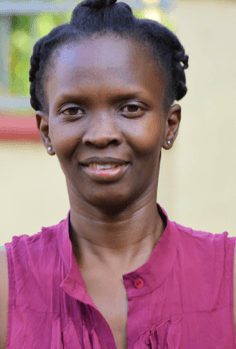 "THE COMMANDERS SLAVE"
Oroma Gladys is a filmmaker based in Gulu city in northern Uganda. She has interest in film and as a result, she is perfecting her skills in the different aspects of film like script writing, cinematography, producing and directing. She has also written several drama scripts and she is currently writing a movie script. Ms. Oroma has worked as a co- director/ producer for documentary titled, "My Prison Diary".  She has also directed her first documentary known as "Missing Children", about children who were abducted during the conflict in northern Uganda.
Gladys is a talented writer who believes that documentary directing is an art. She combines both journalism and creative arts to produce her documentaries.  
Thok Koang Thor, Sudan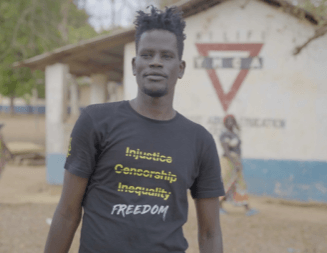 "AGAINST ALL ODDS"
 I am a director/cinematographer and a media professional who is passionate about telling stories through digital media. Every story is unique in the sense that, I don't follow one path. I believe storytelling has the power to change our perceptions.
My key strengths lie in my ability to firstly conceptualise communication ideas & film concepts to create experiences that engage the audience at an emotional level.
My African country experience is highly desirable together with a background in working for international organizations, brand campaigns & content based projects. My objective is to further enhance my passion and constructive enterprise to maximize on the experience of storytelling through cinema.
We look forward to the coming months and seeing how the filmmakers stories and lives change under the STORIES Programme.