Noe Mendelle has sent us an update from Vietnam, as she takes part in the first of three British Council-supported workshops in Asia.
The content of the workshop focuses on women and their cultural heritage in music. After the war ended in 1975, the position of women in Vietnamese society changed radically. Through the contribution made by women in music we want to explore that shift and the heritage of "civil resistance" from the past and how it inspires contemporary female musical artists to new acts of rebellion through, with or around music.
We have an amazing group of participants, full of energy and hungry to learn as much as they can about how to tell stories with reality.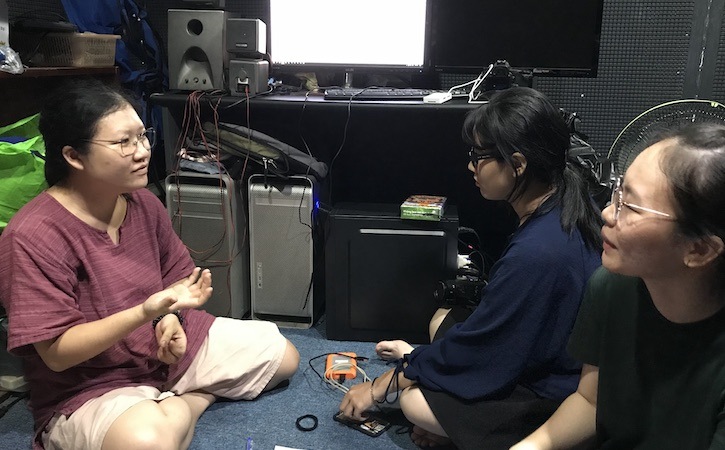 Starting as early as 6am, I walk with filmmaker Yasmin Fedda, my fellow tutor, to the TPD Centre where we hold our workshop.
The narrow streets of the old quarter of Hanoi are buzzing with activities, with entire families cooking and breakfasting on the pavement while chatting about the day to come. Every house, impromptu tiny shops, has a Buddhist shrine at the entrance with fresh fruit, fake money and other objects asking for protection and prosperity.
Red banners are everywhere with the latest political declaration, reminding ourselves that we are under a communist state keeping an eye on everyone.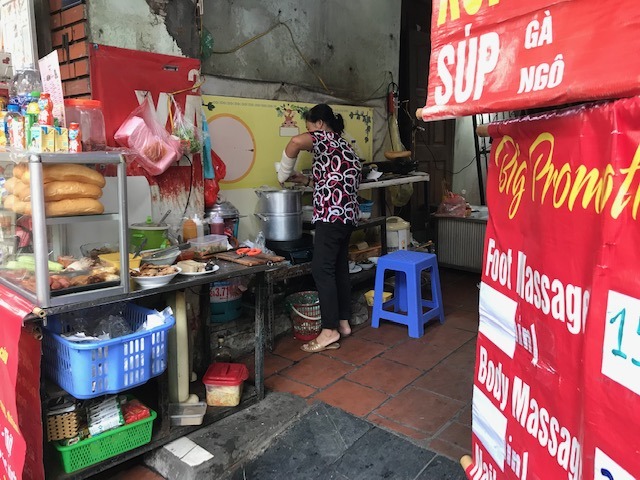 We leave that behind to enter the wide avenues of the French quarter with its colonial villas, cafes and chic boutiques. In 20 minutes we've walked through a slice of history of Hanoi.
We're hoping that the five Stories produced will have the same effect of bringing us closer to how Vietnamese women are living. We're about to launch our new Stories website, where you'll be able to catch up with trailers of the films.
Amongst the many slogans quoting their leader Ho Chi Minh, one rings true: "To reap a return in ten years, plant trees: to reap a return in 100 years, cultivate the people."
And that is what we are doing by running documentary workshops internationally!
Subscribe to our newsletter or follow us on Facebook or Twitter for the latest Stories updates.
Main image courtesy British Council